The Bicycle Tree's 2016 Fundraiser from The Bicycle Tree on Vimeo.
Please visit our Generosity crowdfunding campaign at igg.me/at/ODJ8m-Thzas.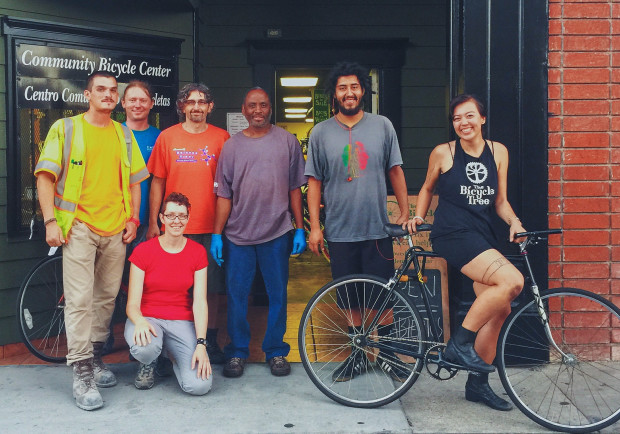 The Bicycle Tree is Orange County's only nonprofit community bicycle center.
Here in Santa Ana, we provide a variety of resources for people who ride bikes, striving to make bicycling accessible, affordable, safe, and enjoyable for every person who can benefit from it.
We got our start almost 10 years ago, focusing on teaching people about bicycle maintenance and providing tools for people to use. We worked out of houses and parking lots, we held and participated in dozens of events – anything we could do to get out there and do something while developing our ability to open a set location.
Almost two years ago, thanks in part to the generosity of people who donated through our last crowdfunding campaign, we were finally able to make that happen and open our doors on January 25th of 2014.
Since then, we have lived up to what we said we'd do.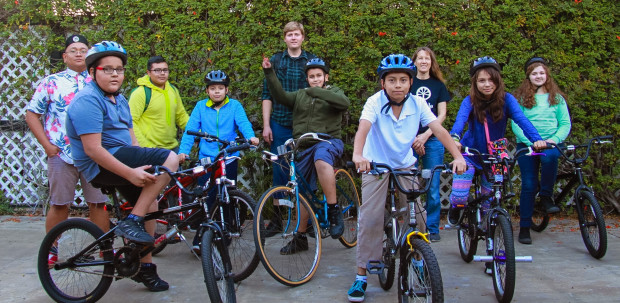 We've had 72 participants in our Wrench and Ride program, in which youth learn about bikes, bike safety, and maintenance. Each person chooses a donated bike, they repair it with the guidance of volunteers, and we go on a ride together. Each participant gets to keep their bike, along with a helmet, lock, and lights.
We have donated 74 refurbished bikes and accessories to clients of assistance programs here in Santa Ana, helping provide mobility for those who need it.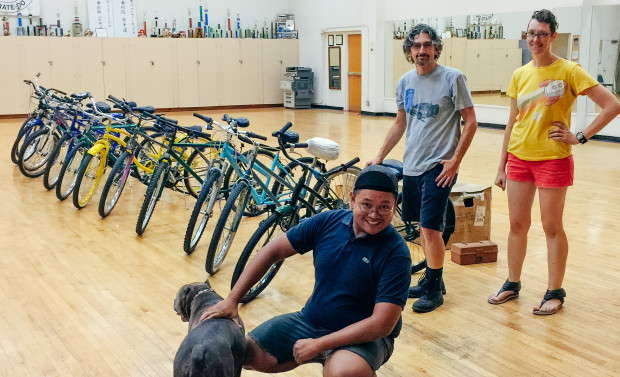 People have made thousands of repair visits to our do-it-together bike repair hours, during which our workstands, tools, and equipment are available for people to use. Our volunteer mechanics provide as much help as visitors need, so it's a great way to learn about maintaining your bike while getting things running smoothly. No one is turned away for lack of funds, so everyone who needs to keep their bike running can do so without high maintenance costs. Our bike recycling activities make used parts available, providing additional affordable maintenance solutions.
We have held about 80 classes about bike maintenance and bike safety to provide a comprehensive introduction to important information for bicycle users.
We've hosted almost 100 group bike rides, so we can enjoy riding together and experiencing Santa Ana and surrounding cities.

We've continued community engagement through special activities and events, including a movie screening, speaker event, bike swap meets, Noche de Altares, open streets events, and bike valet services.
We've been a founding member organization of Santa Ana Active Streets, a bike and pedestrian advocacy coalition for our city. With our partners, we've seen tremendous gains here with awareness, education, infrastructure, and activity.
Most of what The Bicycle Tree does for the community is offered for free or low cost. Our work depends on the contributions of people who volunteer their time and skills to make it all possible. Still, it costs several thousand dollars every month to maintain our activities.

To continue the work we've been doing,
we need your support.
Please consider sponsoring a Wrench and Ride participant, or a bike donated to someone in need, or just giving any amount to help cover our operating expenses.
By donating, you can help The Bicycle Tree and our community continue to thrive for the coming year and beyond.
Please visit our Generosity crowdfunding campaign at igg.me/at/ODJ8m-Thzas.
Thank you!